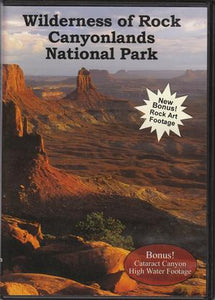 Wilderness of Rock Canyonlands National Park

The Green and Colorado Rivers flowing south from Wyoming and Colorado converge in southeast Utah, inscribing a great Y on the land. Their confluence lies at the heart of Canyonlands National Park, and their channels form the adjoining boundries of the parks three units; the Maze, Island in the Sky, and the Needles.
The 527 square-mile area of Canyonlands National Park is extreme landscape rugged, unforgiving, remote and supremely beautiful. It is also exacting. Adapt or Die could well be its manifesto.
Bonus!
Rock Art Footage
Cataract Canyon High Water Footage.
32 Minutes