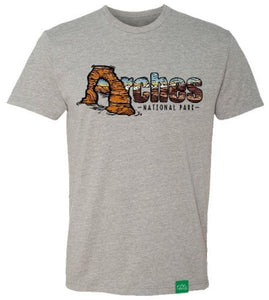 Fun word art tee includes Delicate Arch, the LaSal Mountains, surrounding landscape and skyscape. 
Bi-blend fabric combines the best of two fabrics into one attractive and incredibly soft crew neck tee. Made by Wild Tribute, which donates 4% of proceeds to support America's most wild and historic places. 60% Cotton, 40% Poly blend.
Standard unisex fit.