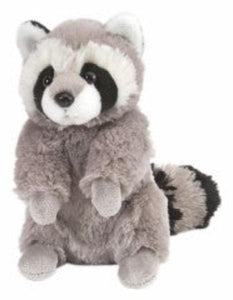 Raccoons may be known for being mischievous, but this one is also super cute and extra cuddly. And just the right size (8 inches tall) to be a perfect companion.
Raccoons are highly adaptable, living in cities, fields and forests. They eat almost anything including insects, plants and shellfish.
Recommended for age 3 and up. Eco-Friendly.