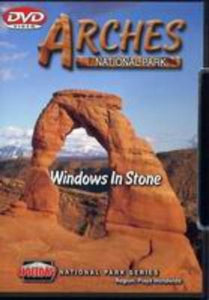 This fully-narrated video explores the breathtaking scenery of Arches National Park - one of the world's most spectacular geological areas.
From the sculpted spans of the Windows Section, to the weathered sandstone of the Fiery Furnace, you'll experience Arches at its very best. Through beautiful photography and fascinating computer animation, you'll learn about the area's geologic history and how these amazing formations came to be.

DVD Extras:
? Arches Music Video ? Arches Quiz ? More Arches! Survey over 40 formations ? Bonus Parks - Canyonlands, Natural Bridges & Hovenweep ? Chapter Search

German and French subtitles
50 min.